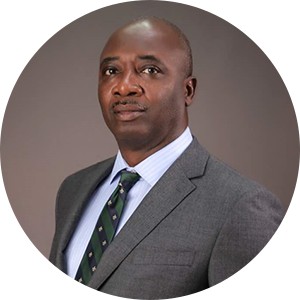 Mr  Olayinka Akinkugbe, born 4th November 1957, Studied in Kings College in Nigeria and in the UK. Clifton College and started as a  law student at the London School of Economics before leaving to pursue an interest in aviation and Qualify as a Private Pilot. His varied working career began in book publishing with Spectrum Books Nigeria Limited and Nitro Atlasco Nigeria Limited a company supplying explosive material and expertise to the mining and construction industry. 
He left to take on a role as General Manager in RT Briscoe Nigeria PLC whilst retaining a seat as non executive director of Nitro Atlasco. Working in RT Briscoe from 1991 - 2000, Mr. Akinkugbe, was a General Manager of Atlas Copco division in charge of sales, service and Maintenance sections and subsequently General Manger of the business development unit of the company. His departure from Briscoe was to manage a start up company RTB Marine Limited and at the same time take on a role as Managing Director of Nitro Atlasco Nigeria Limited.
Mr. Akinkugbe was appointed Non Executive Director of Fan Milk Nigeria Plc in 2001 and has remained on the board until his current appointment as Chairman in September 2019 Mr Akinkugbe has served as Non Executive Director of several companies notably a near 10 year stint as a Non-Executive Director of Prudent Merchant Bank from 1991; resigning from the Board after recapitalisation of Bank in 1999. Prudent Bank after mergers became Skye Bank and now Polaris Bank. He has also served as Independant Director of Banque Internationale de Credit, a subsidiary of First Bank Nigeria PLC in DRC Congo; now known as FBN DRC. in 2011 he was appointed Chairman of FBN DRC bank in 2013 and retired from the board in 2017.
Mr Akinkugbe was Invited to join the Governing Council of Ondo State University of Science and Technology in 2019 and currently a director and shareholder of Linkup Investments Limited, a Family Office, a role he has had since 2011 Mr Akinkugbe has been a Polo player and served as Secretary and also President of the prestigious Lagos Polo Club. He was also Elected Assistant Secretary of the Nigerian Polo Association in November 2000 and Secretary in November 2002.
He has served as a Committee member of the Lagos Motor Boat Club and is a member of the Metropolitan Club.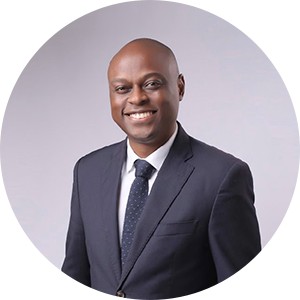 Mr. Mouko, bears over twenty years of significant career experience in management. His career began in 1997 after right after his graduation from École Supérieure des Sciences Économie et Commerciales (ESSEC) in Douala. From 1997 to 2002, he worked for the leader of the Cameroonian brewing sector SABC as Area Retails Sales Manager.
In 2002, he moved to the chocolate maker CHOCOCAM as Country Trade Marketing Manager. Ambitious and in perpetual quest for challenges, Ferdinand Mouko moved to Nestlé in 2004, the Swiss agrifood giant. He rose through the ranks to become the Regional Brand Manager Nescafe Central Africa and Sales Export Director and member of the Central Africa board.
In 2010, Ferdinand MOUKO's career took a new turn with his entry into the world giant of dairy products Danone. From 2010 to 2015, he was the head of the group in Central Africa, from 2015 to 2017 he headed the Ivorian subsidiary power.
Ferdinand, always thirsty for results, was propelled in 2017 to head Danone for the French-speaking countries of West Africa. Since September 2019, Ferdinand MOUKO has been at the head of Danone in Nigeria as the Managing Director, Fan Milk Plc.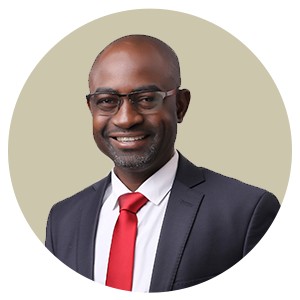 Mr. Ziobeieton Yeo, has significant experience in general management, global marketing, operations, communications, brand development and product management. Mr. Yeo has almost 20 years of experience in different positions in several countries including Cote d'Ivoire, Senegal, Kenya, Ghana and South Africa. 
He has held a number of general management, customer development and marketing positions at Unilever, and recently as Managing Director of Unilever Ghana Ltd. 
Prior to that he was the Managing Director of the 16 countries of Unilever in Francophone West Africa. Before that Mr. Yeo was a Senior Marketing Director for Africa Foods at Unilever in South Africa Durban. He also spent 3 years in Nairobi Kenya as Senior Marketing Director for Africa for Foods and Oral Care divisions at Unilever Kenya.
Mr. Yeo started his career in advertising in 1999 as Senior Client Account Manager at Ogilvy & Mather, Cote d'Ivoire.
Mr. Yeo holds a post graduate degree in Marketing, Communications and General Management from the ESCA Business School in Abidjan. He also studied Business English at Brighton University, in the United Kingdom.
Other Directorships: Fan Milk Togo, Fan Milk Cote d'Ivoire, Fan Milk PLC (Nigeria) and Fan Milk International.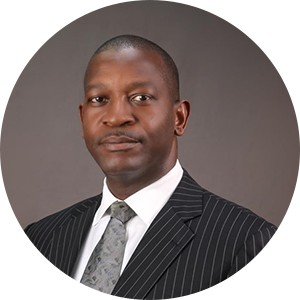 Dr Babatunde Ajibade (SAN) is the managing partner of S. P. A. Ajibade & Co, a leading corporate and commercial law firm with offices in Lagos, Ibadan and Abuja, Nigeria. He is a dispute resolution specialist and has substantial expertise in various aspects of commercial litigation and international commercial arbitration, especially in the fields of company law, insolvency law, energy law, labour law, hospitality law and investment treaty law.
He has acted as counsel in institutional arbitration proceedings involving complicated shareholder disputes and damages claims arising from alleged breaches of hotel development and management contracts. Babatunde also sits as an arbitrator.
He is a Vice-Chair of the International Bar Association (IBA) Africa Regional Forum, Vice-President of the International Chamber of Commerce (ICC) Arbitration Commission's Steering Committee, a member of the ICC's Africa Commission, a Director of the Lagos Chamber of Commerce International Arbitration Centre (LACIAC), a member of the LCIA's African Users Council, a member of the Lagos Court of Arbitration (LCA) and a member of the African Arbitration Association.
Dr. Ajibade was called to the Nigerian Bar in 1989. He obtained a LLM degree in corporate and commercial law in 1990 and a PhD in private international law in 1996, both from King's College London. He was elevated to the rank of Senior Advocate of Nigeria in December 2007. He was awarded the International Practice Fellowship of the International Bar Association in Madrid in October 2009 and became a fellow of the Chartered Institute of Arbitrators UK in January 2015.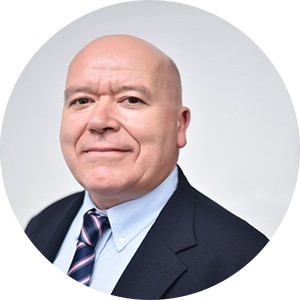 Olivier Klein, the Vice President  Financial  Services for Danone Africa region, he  was appointed non-executive director of Fan Milk Plc. (Danone Nigeria) in November 2019, and in the course of his career has blazed a trail of administrative, financial and risk management and leadership in the food production industry.
Olivier started his career in 1987 at RENAULT where rose up to the rank of Finance Director & Finance Controller for the Company's Czech, Germany, Austria and Switzerland in 1993. He performed that role for four years until he joined Danone in 1997 as the Finance Director for Danone Bulgaria. In the years 2000, 2002 and 2004, he assumed the roles of Finance Director for Danone Romania, Czech Republic & Slovakia and Algeria, respectively. In 2008, he was promoted as Danone France's Financial Control Director. Later in 2012, he moved to Danone Dairy in Russia & CIS and was promoted in 2015 to the position of
In 2015, Olivier was appointed Business Service Financial Director for Danone Central in Morocco where he facilitated the strengthening of the region's finance processes and support teams resulting in the delivery of a strong profitable growth.
In April 2019, Oliver was appointed to his current role as Vice President Financial Services Africa Region.
He holds a M Sc Finance from Paris Sorbone University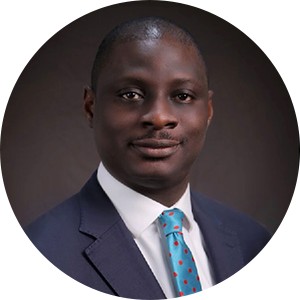 Olakunle was appointed as the Company Secretary & Legal Adviser by the Board in February  2015  where he currently oversees the corporate structure, legal Strategy, litigation portfolio management, external and regulatory stakeholder management, corporate affairs, shareholders and investors engagement.
He started his legal career in the law firm of JK Gadzama (SAN) and Co thereafter he worked in the law firm of Akomolafe Owasanoye & Co before joining Guinness Nigeria Plc as Contracts Manager. He also had a stint of legal practice as an Associate Secondee from Diageo Africa to Addleshaw Goddard LLP in London where he worked on a wide spectrum of projects across Africa (Ethiopia, Kenya, Mozambique Angola and Ghana) for Diageo. He previously worked as Legal Contract Manager in Guinness Nigeria Plc (Diageo Nigeria) prior to his secondment from Diageo Africa to Addleshaw Goddard LLP. London
He was called to the Nigerian Bar in 2007. He obtained a Bachelors Degree from Olabisi Onabanjo University in 2006. He is an alumnus of Lagos Business School and has various certifications from London School of Economics LSE and University of Navara IESE Business School Barcelona Spain
He is a member of Nigerian Bar Association Section on Business Law, Institute of Directors, Institute of chartered Secretary and Administration and the International Association of Contract Commercial Management